Conservation, Rescue, and Education
The Avian Conservation Center and the Center for Birds of Prey, located in Awendaw, SC, is a place for wildlife and nature lovers. The facility is spread out over 150 acres of land near the Francis Marion forest and houses approximately 120 birds including hawks, kites, eagles, vultures, and owls.


The staff and volunteers at the Center rescue around 500 injured and threatened birds a year. The birds that are unable to be safely released back into the wild act as educational diplomats for conservation and are the stars of the show at the Center. The facility is open to the public for tours and flight demonstrations Thursdays, Fridays, and Saturdays. Children who love science and wildlife typically have an exceptional experience here.


Birds of Prey Location
The Center is located at 4872 Seewee Road, Awendaw, SC 29429.
Call (843) 971- 7474 for directions or with any questions.


Tour and Flight Demonstration Times
The Center for Birds of Prey is open year-round to the public Thursdays, Fridays, Saturdays. The grounds are open from 10:00 a.m. - 5;00 p.m. these days. Guided tours of the facility begin at 10:30 a.m. and 2:00 p.m. Flight demonstrations are held directly after the guided tours at 11:30 a.m. and 3:00 p.m. Flight demonstrations may be delayed or cancelled due to inclement weather.


Admission Fees
Adult tickets: $18.00 • Children (ages 6-18): $12.00 • Children (ages 5 and under): Free of charge
* The Center offers a $1 discount to Seniors and Active Duty Military, and $2 off adults who are members of AAA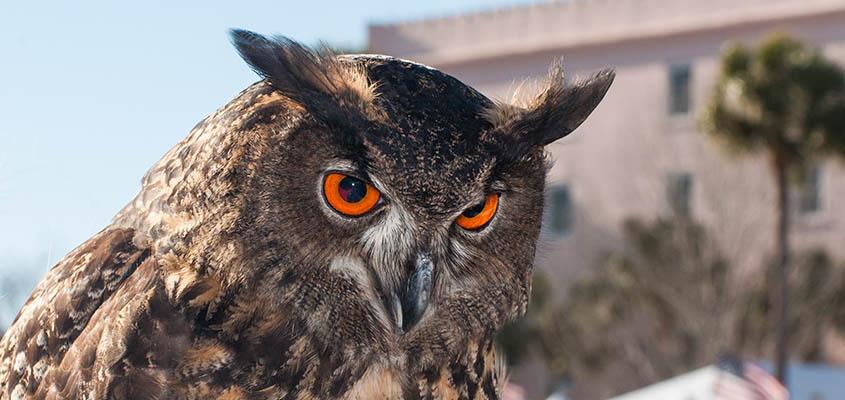 Things You May Want To Bring
Guests are encouraged to bring comfortable walking shoes, water, and sunglasses. The Center is located a fair distance from most local hotels and accommodations, so guests should be prepared to bring snacks in the car or drive to a local eatery after they enjoy the grounds.


While You're in the Area
If you make the drive out to Awendaw and would like to be in the area for the day, Eco Tours from Bulls Island run early morning and at lunch time with Coastal Expeditions.


Click here to read our most recent blog on the Center for Birds of Prey at SEWE.


source: The Avian Conservation Center and The Center for Birds of Prey