Luggage Storage Solution Serving Charleston
Have you ever caught an early flight into town and had to drag your luggage around with you until you can check in to your hotel or short-term rental? Want to grab a bite to eat or go shopping but your accomodations don't offer luggage storage? Bag Valet has got you covered and will help you take the "lug" out of your luggage woes.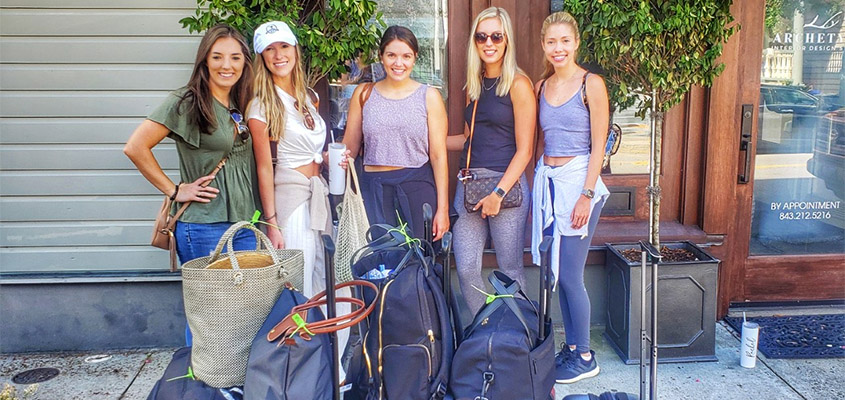 Bag Valet is Charleston's original luggage storage solution. Their team of drivers ensures you won't have to carry your bags with you as you shop, dine, or tour Charleston, SC. Click below to select a pick-up time and location and a Bag Valet team member will meet you, inventory your bag(s), and keep them safe until they drop them back off for you at your location of choice. Drivers are happy to have your luggage waiting for you to check into your short term rental or hop on a flight to head home. Don't let your luggage slow you down or prevent you from enjoying your first or last day of your stay.

Traveling Ink offers guests a 10% discount on their mobile luggage service, so be sure to enter the discount code travelingink when you book with Bag Valet. Reserve your pick-up and drop-off time by clicking the button below.


source: Charleston Bag Valet