Is Your Team Ready to Tackle a Charleston Trivia Challenge?
**The safety of our guests and Traveling Ink's team is always our first priority. The Traveling Ink team will be continually monitoring the COVID-19 pandemic to make wise decisions about in-person events on a day to day basis. If in-person events are unwise, we will do our best to offer guests virtual team building options. Please be patient as we work to serve you and your team safely during these unprecendented times.

Bring your group together to tackle a Charleston trivia challenge or kick things up a notch and opt for the full blown scavenger hunt. Follow clues around downtown Charleston to answer questions and rack up points for your team before your time is up! These options require teamwork, a keen eye for observation, and some sound research skills.


Option One - Charleston Trivia Hunt
Your group will be broken into teams of 3-6 people. Your group facilitator will give you a special key word to start your interactive texting trivia hunt downtown. Your team will progress through the hunt as you look for clues and answer questions about Charleston history. The picturesque historic district will act as your back-drop as you explore downtown and work as a team to complete the hunt in the allotted time frame. Teams can use their GPS, favorite search engine, phone compass, or the simple gift of observation as they go from one location to the next in their trivia challenge.


Great for groups from 6-100 people. Physical exertion level: low. Total time: varies depending on hunt selected. Times below are estimates and vary according to group. Great for team building and family reunions.
One Hour Hunt Starting at $18 / person
Two Hour Hunt Starting at $22 / person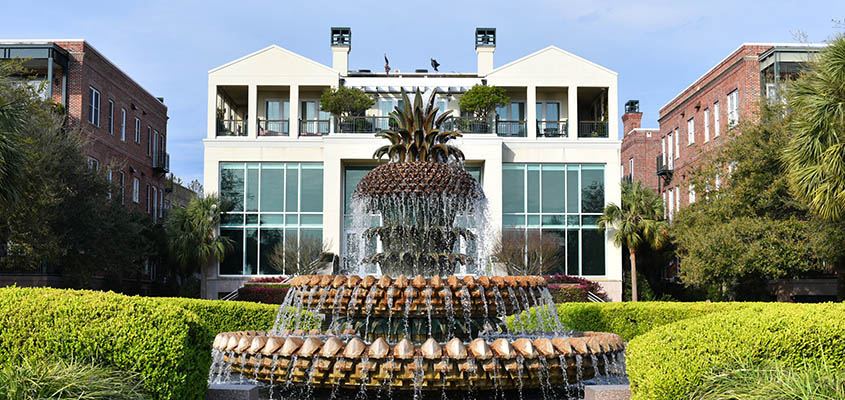 Option Two - Charleston Team Scavenger Hunt Challenge
This event takes the best aspects of our Charleston Trivia Hunt and adds in custom challenges for your group. Your group will be split into teams of 3-6 people. As the teams progress through the trivia hunt, they will be tasked with completing different scavenger hunt style challenges. Teams are rewarded with points after they finish challenges, but must choose wisely as tasks are worth different point values and not all the challenges can be completed before their allotted time runs out. The challenge facilitator will verify and tabulate points as the teams return and crown a Team Scavenger Hunt Champion! This event is great for building morale and cohesiveness, strengthening decision making skills, and working together at different tasks to achieve an end goal for the team.


Great for groups of 6-100 people. Physical exertion level: low to moderate. Total time: 2.5 hours
Starting at $30 / person